—- Lunar May 5th, Shawei Digital wish you a happy and prosperous Dragon Boat Festival.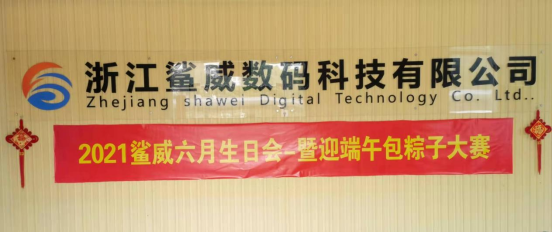 Shawei Digital are designed to celebrate Dragon Boat Festival in June 2021 by hosting a "Birthday Party and Zongzi Making Competition". All the employees were involved and try their best.
First of all, make zongzi competition, roll up!
Thousands of miles from the salty rice dumplings, to see the sweet rice dumplings of you, sweet the whole Shawei Digital ~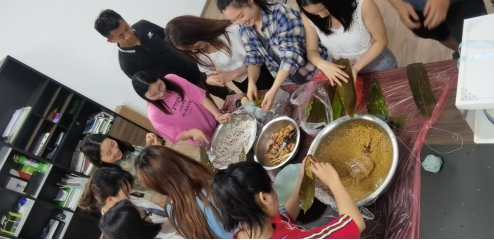 Green mugwort leaves wrapped arround fragrant dumplings, showing a variety of shapes. Look the folowing girls, really are engaged in the making process.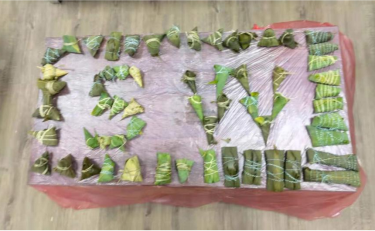 Happy end of the competition, here thank you for your patience to watch, this tweet ends at….
Wait! More surprises here.
In the past year, the company moves forward at a steady pace. All the progress is inseparable from the hard work of the staff. Shawei Digital are the closest family and reliable friends. On this special day, I wish you all your dreams can come true, all the waiting can appear, all the paying can be fulfilled! Happy birthday!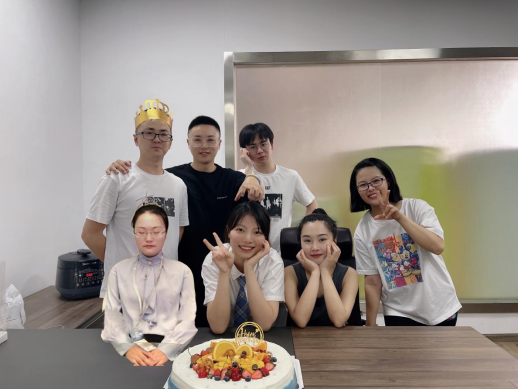 Finally, once again I wish you all a healthy,warm and happy Dragon Boat Festival holiday with your family.
Shawei Digital also want to share a Zongzi to you:
Content ingredients: 100% pure concern;
Face: sweet + happy;
Length: a lifetime
Width: a family
How it's made: 10,000 recipes for happiness
Shelf life: valid forever
Storage method: bring your own
Dragon Boat Festival Ankang!
---
Post time: Jun-16-2021